BIMetallic Lugs and BIMetallic Connectors
Our organization has built up itself as a main maker and provider of predominant quality BIMetallic Connectors, BIMetallic Lugs.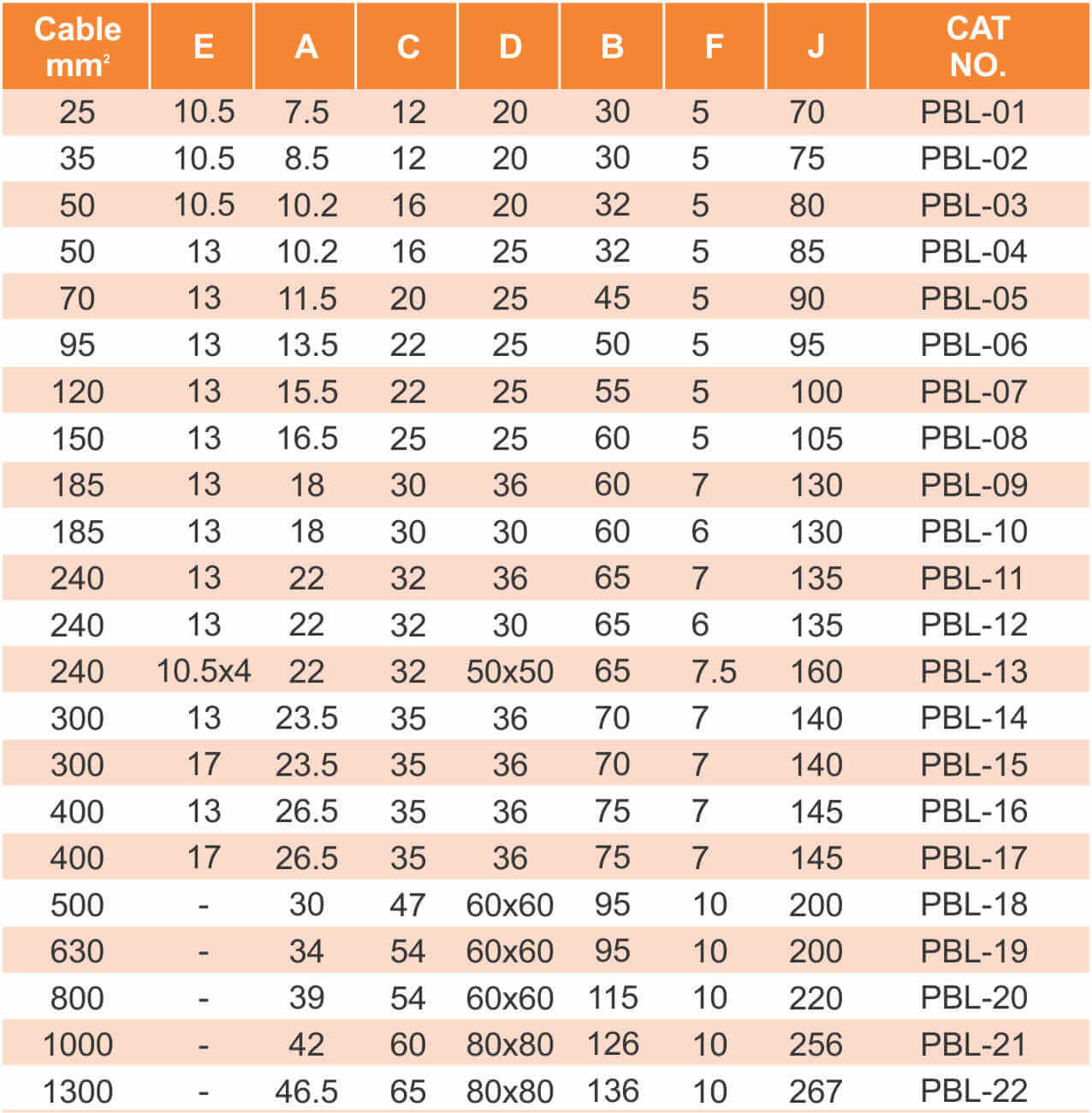 Why We Use BIMetallic Lugs and BIMetallic Connectors
Aluminum Bimetallic Lugs is utilized at that point contact between terminal lug and copper transport bar being of divergent metals with a specific end goal to forestall disparate contact and to maintain a strategic distance from the galvanic activity it is constantly fitting to utilize copper aluminum bimetallic lugs & connectors. BIMetallic hauls or connector is utilized when an aluminum link should be ended on to a copper transport bar or contact
BIMetallic Lugs and BIMetallic Connectors Dealers in India
We are occupied with assembling, providing and sending out brilliant bimetallic connectors, bimetallic lugs. Pioneer Powers Internationals is the main producer, provider and exporter of excellent bi metallic connectors, bimetallic lugs in mumbai, maharashtra, india.

For meeting fluctuated necessities of the customer, these "bimetallic connectors" and "bimetallic lugs" are accessible in various determinations. Correctly designed, rugged construction and capacity to shoulder unfriendly conditions are a portion of the unmistakable highlights of our bimetallic connectors and bimetallic lugs.
BIMetallic Lugs and BIMetallic Connectors in Competitive Price
We deliver an expansive combination of BIMetallic Connectors and BIMetallic Lugs creatively planned with two distinct metals to guarantee string quality and conductivity. We utilize electrolytic copper to the palm and aluminium for the rest of the piece of the lugs and connectors.

We lay accentuation on the quality for toughness, dependability or more all, the notoriety of the organization before its clients. We appreciate the quality and nature of the strings as the most extreme protests and grievances of the clients are from weariness of the strings. We also the prominent dealers of all types of Earthing and Lightning Protection.
On the off chance that you had any inquiry regarding our "Bi Metallic Lugs and Bi Metallic Connectors" at that point don't hesitate to get in touch with us.
All about Bimetallic lugs--
Are you rushing to Bimetallic Lugs and Connectors but don't know where to buy them from? Pioneer Power is an expert in delivering Aluminum & Copper Bimetallic Lugs & Connectors hassle-free at your doorstep.
We have a range of products that will enable you to get the best choices. The specifications are mentioned with the product so that you can buy according to your convenience.

There are too many products available in the market but buying certified and assured products are the need of the hour. But before we initiate, let us get to know the core of the topic which gives you insight into Bimetallic Lugs and Connectors.
What are Bimetallic Lugs?
When an aluminum cable has to be concluded by a copper bus bar or copper contact then bimetallic Lugs come's into the picture as it is used often. There are two types of cable lugs one is copper cable lug and another one is aluminium cable lug.

When copper or aluminum cable lugs are operated, a galvanic action ensues due to unlike touch. Copper cable lugs are futile when the combination of copper bus bar and aluminium cable are put together to fucntion. However, for technical sound and durable joint the use of bimetallic lugs are done.
Applications of Bimetallic Lugs:
Bimetallic lugs are applicable in 3 majorly used products:
LV Connections on Bus Bar

Low Voltage connections on a bus bar is a means of transporting current between branch circuit breakers and incoming conductors, Switchgear bus bars are used in panelboards, switchboards, switchgear, splitters, and all other electrical enclosures and cabinets.



MV Terminations

Mv Cable terminations are made of a single-piece heat shrink tube with an integral stress control co-extruded into it. These terminations are suitable for terminating single core polymeric insulated cables like XLPE or EPR.



Transition Joint in Systems (used for grounding, switchgear, and high & low voltage).

These joints connect various cable constructions, from three-core to single-core, as well as various cable insulation materials. Along with connecting various screen designs, conductor materials, and cross sections, they also serve another purpose.
Advantages of Aluminium & Copper Bimetallic Lugs:
The material is conductive aluminium barrels with 60% IACS* and copper palms with 97% IACS*.
The final metal state is annealed. The jointing technique is friction welding.


For the purpose of the range-taking, possessing a copper palm that corresponds the palms of the apparatus is added advantage.


A different range of connectors makes it easy to be fitted into circuit breakers.


Further, they are very safe to handle and use.


In this cpompetetive market, it stands out due to its affordability.


Maintaining the BS standard all copper products are well maintained and controls it from corrosion and oxidation.


PVC insulation is supplied to terminals for superior di-electric strength & for sustaining.


Entry to the wire barrel is shock-proof, or bell mouthed for faster and easier conductor entry.


There are shock-proof areas for entering the wire barrel, or the entrance is bell-mouthed to insert conductors quickly.


Further you must be wondering what happens when bimetallic strip is heated? Or How bimetallic strip works?

Lets answer your forst question that is when bimetallic strip is heated then suppiose there are two metal, metal A and metal B, then the metal A the one which is more flexible tends to incline more than the metal B and it results in such a way that the strip curves with metal A on the outside as the expansion of A is more becoming an arc and when the strip gets cooled down the metal B turns out to be left outside.

Now talking about the next question how it works well its simple. As you know that there are two strips of vivid metals that are held together at one end then while it gets heated , these two strips expands at different rates giving a bending effect which hopefully indicates the change in the measure of the temperature.
How to Choose the Right Bimetallic Lugs for Your Electrical Project?
People often get confused while purchasing the right bimetallic lugs. So to solve your problem and give you the formula for purchasing the right bimetallic lugs Pioneer Powers International has provided you with the following tips for making your buying easy.

Firstly make sure that you do not make use of mechanical screw set lugs. When you use mechanical lugs like the standard aluminium mechanical screw lugs it enables a twisting motion on the fine strands of wire which results in deforming the strands.

So there is a chance that the motion leads to cutting of the strands causing difficulty. Therefore, it is significant that you speak with a connection expert Pioneer Powers International before concluding which lugs is better for your electrical project.

If at all you are thinking of choosing mechanical lugs then remember that these lugs should be handled with care as it is better to carry out functionality through the experts and not by you.

At times when you think of buying Compression lugs make sure you know the benefits of compression lugs. Only then you decide to purchase one as the connector gives equal radial pressure surrounding the wire and helps to become a dense joint.

Additionally, due to the outstretched opening, it aids to gather the strand when the spread is cut. The extended opening helps to make sure that each strand is inside the barrel and remains constant.

Make it a point you buy products from a qualified and certified manufacturer. Pioneer Powers International has an advanced team that deals with expertise and experience. So it is always better to buy products from our company as we give guaranteed certified products with the best quality. We have a wide range of products that help you to get each and every solution in a single place.

Our specialists at Pioneer Powers International have extensive knowledge of the connector market. We are here to assist your team in selecting the best options for its projects. Contact our team right away to learn more about our goods and services.