All you need to know about Aluminium Lugs and Aluminium Cable Lugs
In electrical connections, Aluminium lugs and Aluminium Cable Lugs play a very crucial role as they are in high demand in the electrical industry. With the help of aluminium lugs the aluminum conductors are made to function for various electrical equipment like transformers, switches, motor engines and fuses.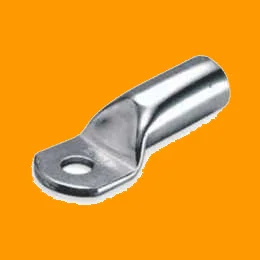 The supremacy of high-grade characteristics of aluminium lugs is another reason that renders robust and dependable connection which is immune to rust and corrosion. You see how effective it is! So whenever you think of installing any electrical appliances it becomes mandatory to choose the right lugs for safety and efficiency.

Therefore, we will let you know the reason behind its popularity and the benefits that it comes along with for the perfect fit that you want to buy. Additionally, we will feed you with the tips so that you buy the perfect aluminium lugs for your desirable appliances.


form an important part of a home electrical system. Mechanical lugs are mainly used to connect cables. Clamps that connect wires to an automotive battery is an easy example of lugs. They are made up of two metals – Aluminum one and a copper.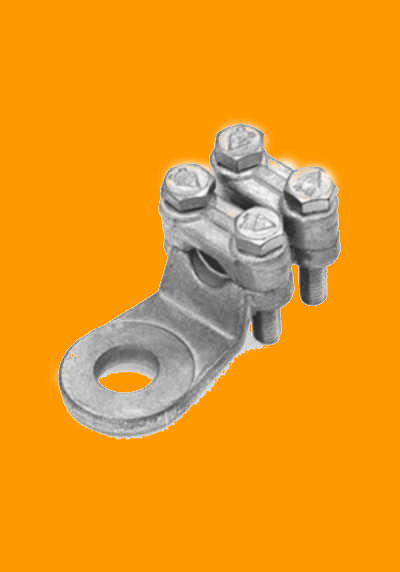 As far as the functionality goes, Copper lugs and Aluminium lugs are kind of similar to each other. In short, you can say that they serve the same purpose. The only difference is their character as well as the applications where they will be used in the system. Let's understand both of them separately first.
Top 5 features to look for in high-quality aluminium cable lugs:
If you are thinking of buying high-quality aluminium cable lugs then it is necessary to check whether the lug is a high conductivity of current or not. Try to keep temperature rise within specified limits of 5561-1970 which will signify whether the aluminium is of upgraded quality or not.


Make sure that you purchase an aluminium lug which has sufficient thickness to carry required rated current as mentioned then only you will get the desired result.


Perfectly marked Conductor size and hole size is another factor that you should see while buying so that you don't pick any wrong aluminium lug which is unable to fit your suit.


Soft tube makes it easier to crimp so ensure that you inspect this feature carefully as people tend to forget. The homogeneity of jointing material and the cable so as to avoid sparking is another interesting feature that a high quality aluminium lug possesses.


Lastly, the dimensional sizes ensuring the current density is sufficiently low to reduce substantially that informs a buyer about the quality of the aluminium lugs. Don't forget to see that the product is sealed well for better usage.


The benefits of using aluminium cable lugs over other types of lugs:
The history of aluminium lugs goes back to the times of the 1960s when not much engineering innovation was taking place. Yet the usage of aluminium was a part of that creation which made it possible for the rest of the people to make use of it. Back then, most of the wiring system was done with the help of aluminium wires.

In almost every house the wiring of aluminium could be seen because it was something common in each household. It was then that the engineers made use of aluminium lugs in each and every household and electrical work. However, the price of copper is quite expensive and that is why people tend to buy aluminium as it is cheaper than copper lugs and does not have to spend a lot.

This enables the electrical manufacturers to make use of the aluminium lugs at a better price with the same usage. Plus, there is recent research and development carried out by various institutions to know its better utility. Apart from that, now aluminium has a coated layer of copper which prevents rusting and erosion. Thus, making it safer than the previous one for any use.
Understanding the different types of aluminium cable lugs and their specific uses.
Pioneer Powers International have a wide variety of Aluminium cable lugs which will be very beneficial for your electrical appliances. We assure you that you will definitely get the best quality product from us. We have different types of aluminium cable lugs with their specific uses and for better understanding we have mentioned it below. Talking about Aluminium In-Line Connectors, they are used for jointing low-voltage conductors whereas Aluminium Ferrules For Aluminium XLPE Conductors are used for forming or crimping eyes on galvanized Steel Wire Rope.

Aluminium Tubular Terminal Ends Long Barrel acts as a termination cable to distribution boxes and transformers. They are used to terminate any size of cables, electrical switching equipment. where vibration is critical.

Similarly talking about Aluminium Tubular Terminal Ends Double Hole, Aluminium Splice For LV and MV (UPTO 33 KV), Aluminium Reducer Type Terminal Ends, and Aluminium Terminal Ends For Al- XLPE Conductors are used for various industrial purposes. Thus, each aluminium cable lugs are used for a specific reason as informed for their better functionality and efficiency.
What are aluminium cable lugs and why are they important in electrical connections?
Pioneer Powers aluminium lugs are manufactured from solid aluminium rod with the help of high conductivity. These materials are made from solid material as their palm ends are closed and are considered as outdoor-friendly. They are important in electrical connections as they are helpful for their hardcore electrical work being a good conductor of electricity and induces high conductivity giving best results. Another reason could be that it prevents corrosion, which is why engineers prefer to make use of aluminium cable lugs instead of copper or any other cable lugs.
ALUMINUM LUGS
Aluminium lugs are the most common and most used type of lugs. Aluminium lugs are much cheaper than copper ones. They even go back to the early days of the 1960s. Back then, aluminium was the most used metal and we're being used generously in almost every wiring system. Since all the electric wires at home were made up of aluminium metal, it makes sense to use the aluminium lugs at the connection junction. Aluminium expands and contracts as it heats and cools quickly. Because of this aluminium wiring and lugs can losses quickly as compared to Copper lugs. The one disadvantage of using aluminium lugs is that there are many termination failures. Aluminium connection junctions fails frequently and due to this electrical fires can happen frequently. Aluminium lugs also have some major safety issues. After all these issues it was decided that aluminium lugs are not a good fit for electrical working. Here's where copper comes to the picture as a more effective and easy replacement.
Aluminium lugs, Alumiuminium Cable Lugs & Copper Lugs
Aluminum lugs & aluminium cable lugs have all the issues that copper can solve. In contrast to aluminium, it does not pose any fire safety risks. All around the world, copper wire systems are now in use. Copper is a great conductor because it has low resistance.

Because copper is less oxidative than other metals, it resists rusting more readily. Air and moisture react during oxidation, leaving the metal's surface with a rustic, film-like coating. Rust is not a concern when using copper lugs and wires.
When direct fastening techniques are not required or practical, copper lugs are employed.
Uses of Copper Lugs:
The fractional size change per degree change in temperature at constant pressure has a reduced propensity for change in size because copper lugs have a lower coefficient of thermal expansion. Just noting that Copper Lugs are less likely to catch fire, making them safer to use.

Due to their effectiveness in preventing fire dangers, copper lugs are therefore more common. The only drawback is that they are more expensive than aluminium lugs. They are constructed in a way that makes cable termination, maintenance, and removal very easy.

Copper lugs are highly efficient in both electronic devices and power cable systems. Power cables that are based underground run above, or exposed as permanent wiring within structures. Due to the help of copper lugs the safety measure is secured. They are inducted in fuse sockets, switches, electrical gadgets, power circuits, etc. In case if there is any harm to the cable then the electronic device is easily repairable.

The fact that one end of a copper lug is used to connect to an electrical tool and the other end is used to connect to terminals of electrical equipment is another one of the copper lug's primary applications. In order to connect a thick cable to a cable with a smaller diameter, copper lugs are also used to reduce the diameter of the thick cable.
Types of Copper Lugs:
There are various copper lugs available in the market but if you are looking for the best copper lugs then they are only available at Pioneer Powers. They are as follows:
Copper Tubular Cable Terminals Ends, Heavy Duty, XLPE Cables
Tinned Copper Tubular Cable Lugs (Without Heavy Inspection Hole) Heavy Duty
Copper Tubular Cable Terminal, Ends Light Duty, XLPE Cables
Copper Tubular Cable Terminal Ends-(Heavy Duty)- Four Holes Type
Copper Cable Terminal Ends, Extended Palm with 2-Hole, Heavy Duty
Compression Cable Lugs Sealed Palm
High Voltage Copper Terminals 33 KV
High Voltage Copper Double Hole- 33 KV

These are just the handful while we have more in hand. To know more you would have to visit our website www.pioneerpowers.com But wait, Aluminium lugs are remaining, let us know regarding aluminum lugs now.
Aluminium Cable Lugs:
When a permanent connection is not feasible, lugs are tools that are used to connect one or more cables. Aluminium Cable Lugs are clamps used to join cables and electrical equipment. These lugs have excellent malleability because they are made of lightweight metal. They are powerful current suppliers and excellent electrical conductors. Excellent corrosion resistance is a feature of the aluminium cable lugs. Casting and shaping them is simple. In addition, they have no magnetic or sparking properties.
Uses of Aluminium Lugs:
These cables are extensively used in a variety of chemical industries, including the food industry, petrochemical industries, furnaces, and heaters.


Aluminized lugs are frequently used in the following applications:


Our extensive selection of aluminium terminals satisfies the needs of global industries and electricity boards. Different specifications for these lugs are offered.

This is used in: Generators and distributors of electricity Control panels, switch gears, transformers, and circuit breakers are examples of electrical equipment. Shipping, automobiles, steel and fertilizers, chemicals, cement and textiles, chemical electronics, mining, aviation, satellite technology, and communications are among the projects and industries that use electricity.
Types of Aluminium Lugs:
Prior to introducing the cable to the terminal lug, sectoral aluminium cable conductors must be pre-rounded. Aluminium cable lugs are appropriate for connecting LV and MV aluminium cables, 11kV-33kV, up to 630sqmm. The aluminium conductor cables are compatible with cable lugs. Following are the different types of aluminium lugs that you can buy from the finest manufacturer in India i.e Pioneer Powers International :

Aluminium In-Line Connectors
Aluminium Tubular Terminal Ends Double Hole
Aluminium Terminal Ends For Al- XLPE Conductors
Aluminium Ferrules For Aluminium XLPE Conductors
Aluminium Splice For LV and MV (UPTO 33 KV)
Aluminium Tubular Terminal Ends Long Barrel
Aluminium Reducer Type Terminal Ends
Aluminium - Copper Bi-Metallic Connector/ Splice

The water-blocked, inspection-hole-free solid construction cable lugs are appropriate for indoor and outdoor applications on switchgear, transformer, or pole-mounted installations up to 33kV. The internal surface of the cable lug is protected against oxidation by the addition of a special grease with an exceptionally high dropping point.
Copper Lugs VS Aluminum Lugs
Copper lugs are superior in a plethora of ways. Yet copper lugs cost a little more than aluminium lugs do. Aluminum wires and lugs are still utilised in practically all wiring systems today because of their low cost. Nonetheless, developments connected to aluminium lugs are being made, making them just as secure and practical as copper lugs. These days, copper-coated aluminium lugs are also available.

Compared to copper lugs, copper requires less safety precautions. Because of this, the wire is both durable and affordable. Using aluminium today is significantly safer than it was in the past. Copper lugs are still more useful and convenient than aluminium lugs despite all these upgrades to aluminium lugs. U protecting aluminium lugs are prone to corrosion, which results in a number of failures.

All of our products are made in accordance with industry standards using the most recent technology and premium raw materials. All industry standards are followed in doing this. So are you looking to buy one? We give you the best aluminium products.
India's Finest Manufacturer of Copper Cable Lugs- Pioneer Powers International
For purchasing electrical goods and accessories, Pioneer Powers International is the best option. We are recognized for creating the highest quality goods that adhere to global standards and are technologically advanced.

We are recognized as a manufacturer of Aluminuim Cable Lugs with certification of IS standard- IS-5082 : 2003 (19501) and DIN standard- DIN-46329 aluminium Tubular Terminals Lugs, DIN-46267 aluminium Tubular Terminals Connectors.

Similarly we have certification of IS-191 2007 :Copper Tubular Terminal Lugs & Connectors, BS standard BS-EN-61238:1:2003/B5-4579 : Copper Tubular Terminal Lugs & Connectors and DIN standard specifically DIN-46235 Copper Tubular Terminal Lugs and DIN-46267 (I) Copper Tubular Terminal Connectors.

In addition to this we also have an international standard namely Australian Standard- AS/NZS-4325 -1 : 2013: Copper Tubular Terminal Lugs & Connectors. With the trust of our customers, we make sure to give our clients and customers the best and guarantee prompt delivery and effective after-sales services. In India, we are the leading producers of aluminium lugs.

Our goal is to manufacture the best goods at prices that are reasonable. Please contact us if you have any questions or would like more details about our products or pricing.
People Also Ask (FAQs):
How to use cable lugs?

Put the wire, cable, or conductor into the cable lug's barrel. Verify that the cable lug's palm is facing the equipment terminal to which the connection is to be made. Pick the right crimping dies and implements to guarantee that the joints formed are robust mechanically.

Optimal electrical connections are provided by good joints. Verify the correct crimping series. Wipe down the connection's surfaces to prevent corrosion and resistance. For strong and secure electrical connectivity, use the proper nuts, bolts, and washers.



Can we use copper lugs for aluminium cable?

Copper conductors can be terminated using either copper- or aluminium-bodied lugs by installers.



Why is aluminium wire used to make cables?

Copper and aluminum are used to make electrical wires because they are ductile and efficient electricity conductors.



Why are lugs used at cable termination?

Electric current can be supplied and distributed between electrical cables without any difficulty by using cable lugs. Electrical lugs are used in situations where a permanent connection between two cables or devices is impractical.



How to measure cable lug size?

There are three ways to determine the correct electric cable wire size-1. Examine the cable insulation 2. Cut the Wire. 3. Calculate the Diameter.



How many types of cable lugs?

There are many types such as Ring type lugs, Pin type lugs, Fork type and U type lugs.
How to Questions & Answers:-
How to choose the right size and type of aluminium cable lug for your electrical project?

Make sure that the aluminium lugs that you are buying have clear specification mentions. Then look into the requirements of aluminium cable lugs. The size and type of the aluminium lug depend on the conductor class plus the standard which needs to be matched with the required electrical material. Certainly, you will find the right fit for your electrical project.



How to maintain and care for aluminium cable lugs to ensure long-lasting performance?

Make sure that the aluminium cable lug is well-cleaned and not soiled due to dust or any damage. Do not ignore dust which has settled and make sure to swipe it properly. Thus, ensuring all these will help to make aluminium lugs perform for longer periods of time.



How to properly install and crimp aluminium cable lugs for maximum effectiveness?

The correct installation procedure is mandatory as it may lead to fire or any short circuit. Make sure you buy the right lugs as mentioned in the desired specifications to meet the compatibility of the required lugs. Then only the reliable outcome can take place.

Firstly, removing the cable using the right tools is executed. To prevent harm to the individual conductor wires during stripping, we use the appropriate stripping tools. Over the entire length of the conductor, the foil between the conductor and insulation are carefully removed.

Then comes the next step where oxide is removed. Copper and aluminium form an oxide layer when they are exposed to the air. Aluminum's oxide layer has a tough outer layer and is firmly fixed to the metal. In contrast, copper's oxide layer is comparatively malleable and conductive. We remove the oxide layer in accordance with our secret regulations due to the high resistance.

Step three is applying an oxide breaker. We first remove the film from the aluminum before applying a special paste. This paste, which is an oxide breaker, lowers contact resistance by preventing the growth of an insulating aluminum oxide coating on the conductor and cable lug surfaces. This is a crucial area to pay attention to when assembling aluminium cables.

Then crimping the bimetal cable lug is done. The stripped conductor end is covered by the crimp barrel of the bimetal cable lug first. We make sure that the crimp barrel is completely filled with the conductor's wires. The barrel of the cable lug is physically compressed around the conductor in order to guarantee the best possible mechanical and electrical contact. In order to prevent open circuit and/or arcing issues, the bimetal connection is correctly crimped.

Finally, a heat shrink sleeve is applied after the bimetal lug has been crimped onto the conductor. The goal of this sleeve is to stop dirt and moisture from getting in between the insulation end and the cable lug's back. When heated, the glue in the heat shrink sleeve melts and forms a seal. Make sure that if you are using aluminium cable lugs a special compound is used that allows to deal with the higher electrical loads which no other cable lug could make use of.

These compounds use additives, such as corundum, to provide friction reduction, temperature stabilization, corrosion resistance, and joint protection from oxidation. Any oxidation residue is removed using the compound material, which creates a clean contact surface for the cable lug and sleeve to connect to.